Carsten "Erobique" Meyer, Paul Pötsch & Lea Connert
Wir treiben die Liebe auf die Cyber-Weide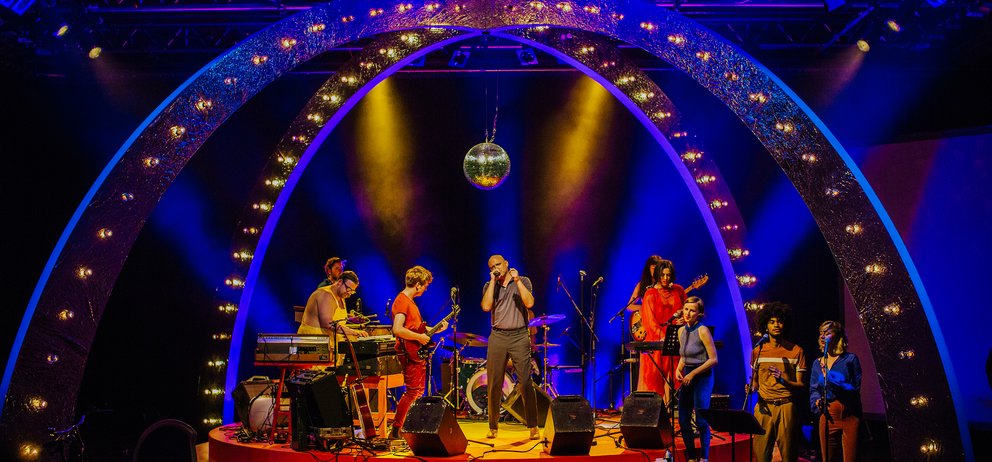 One of the "Wir treiben die Liebe auf die Weide" crew's favourite songs is "Sing nur" by Hungarian singer Gjon Delhusa, which was released on AMIGA in 1978. Even the original is remarkably soft and doesn't sound like a grey Eastern Bloc cliché. On the HAU Youtube channel it is newly interpreted as a video premiere from home and in a summery version by Sidney Frenz (vocals), Erobique (keys), Marcel Römer (drums/bass), Paul Pötsch (guitar), Jan Schnoor (percussion), Pola Lia Schulten, Anna Suhr, Juno Meinecke, and Albrecht Schrader (choir). Turn up the volume and enjoy! The performances of the revue "Wir treiben die Liebe auf die Weide" originally planned for 9 and 10 April 2020 had to be cancelled due to the known circumstances. HAU Hebbel am Ufer is trying to find alternative dates.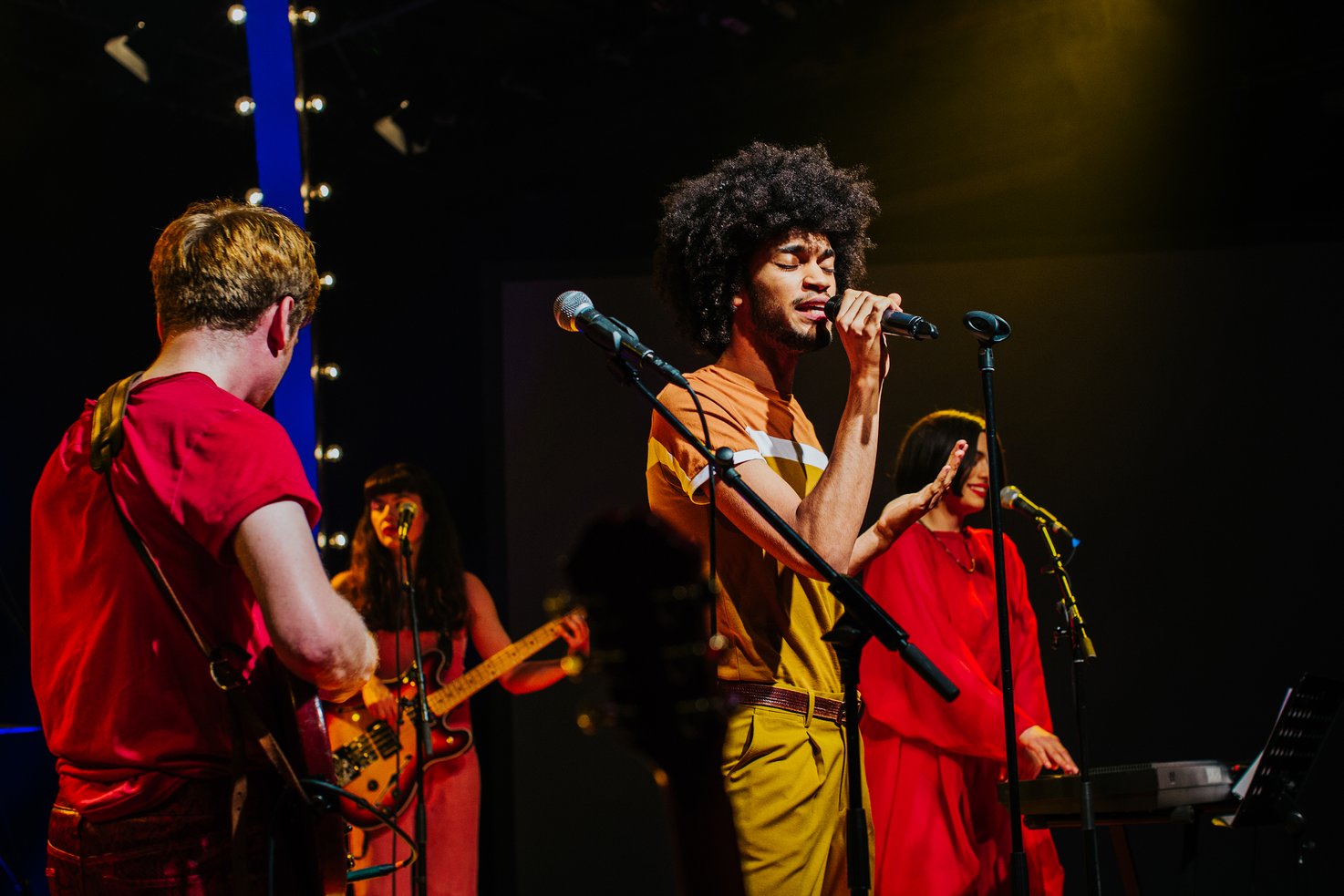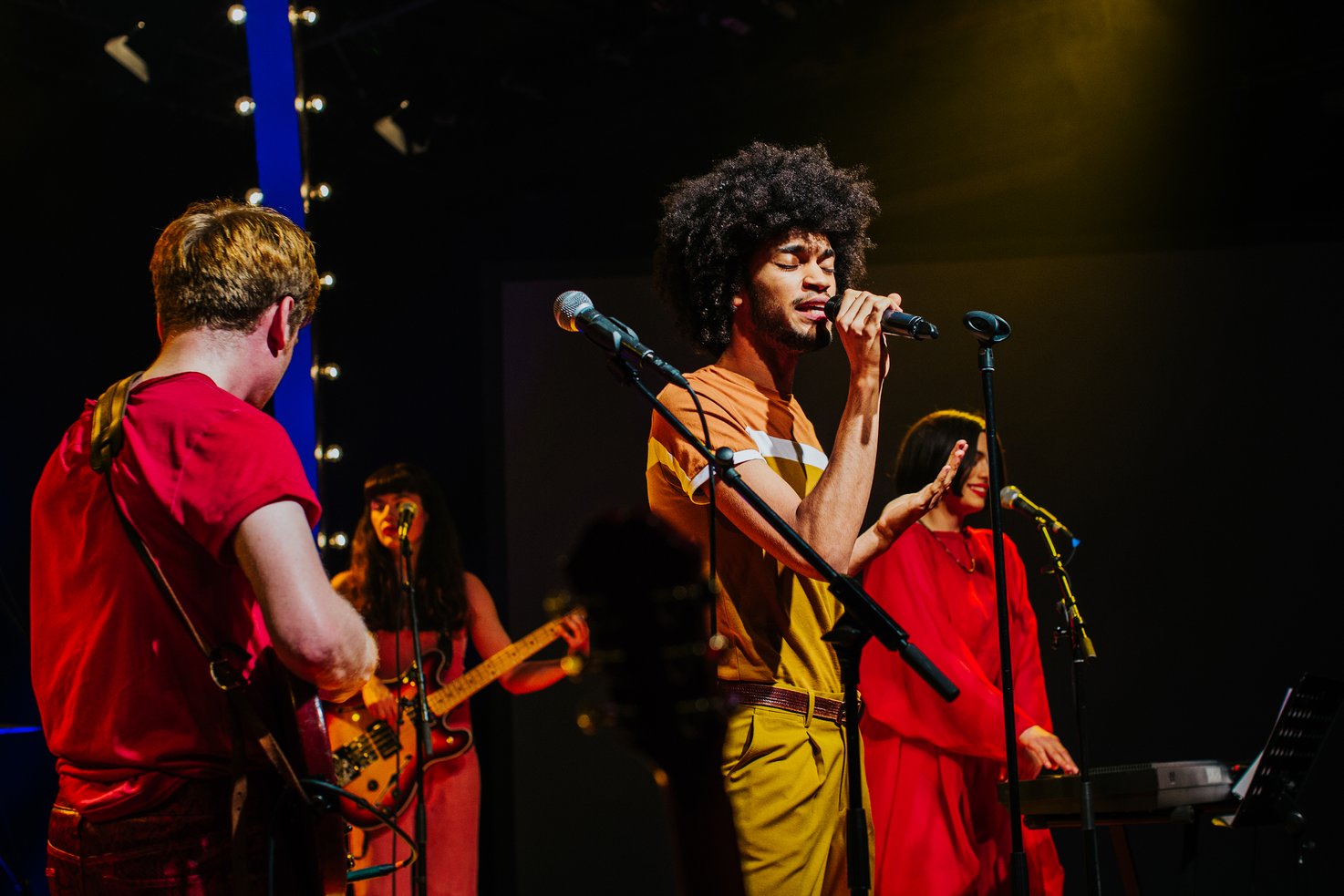 Cast
Mix: Marcel Römer / Master: Helge Hasselberg / Original by: Gjon Delhusa
Production: Internationales Sommerfestival Kampnagel. Co-production: HAU Hebbel am Ufer (Berlin), Hellerau – Europäisches Zentrum der Künste Dresden. Funded by: Fonds Darstellende Künste from Fund's resources of Commissioner for Culture and Media and by Hamburgische Kulturstiftung. Presented as part of #HAUonline.