Laurie Penny
Sexual Revolution. Modern Fascism and the Feminist Fightback
Reading and discussion with Laurie Penny
Reading: Lara-Sophie Milagro, moderation: Natascha Anahita Nassir-Shahnian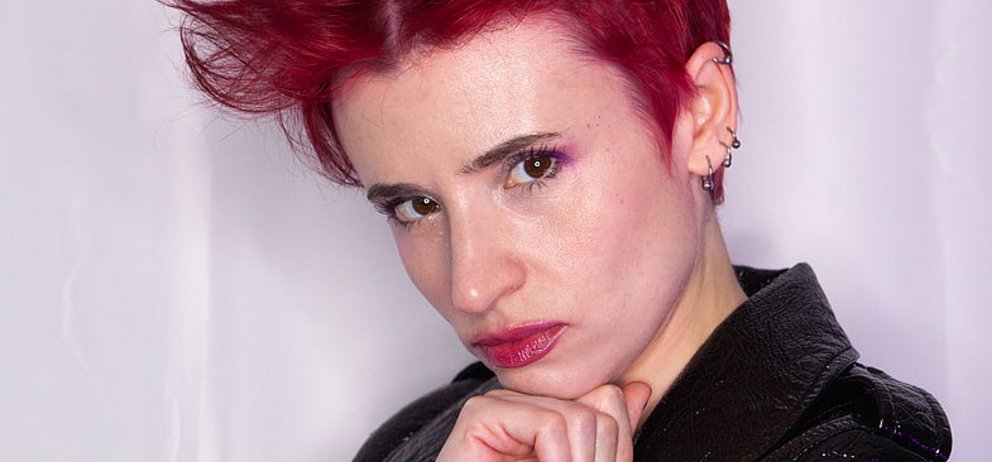 A new sexual revolution has begun, and this one will be unstoppable. This revolution begins wherever women, queer, non-binary and trans people – especially those who do not belong to the White majority society – stand up and refuse to consider their bodies as someone else's property. Our time of crises, thanks to them, is also a time of productive transformation, full of deep and lasting changes in our understanding of gender, sex and which bodies and words matter.
In "Sexual Revolution: Modern Fascism and the Feminist Fightback", Laurie Penny writes infectiously and poignantly about sex and power, trauma and resistance. About the crisis of democracy, the crisis of White masculinity and the reactionary maneuvers of those afraid to lose power. They call for a culture of consent that goes far beyond sex: labour relations, systems of political representation and togetherness also require us to find a logic of continuously negotiated consent in order to heal individual and collective traumas and prevent future ones.
After many successful non-fiction books, the author was last at HAU in 2016 to present their debut literary collection, "Babys machen und andere Storys", also published by Nautilus.
Laurie Penny, born 1986 in London, is a book and screenwriter and journalist. They studied English Literature at Oxford and received a Nieman Fellowship for journalism at Harvard. They have written about politics, social justice, pop culture and feminism in the Guardian, New Statesman, Time, New York Times and Vice, among others. As a screenwriter, they have worked on the series "The Nevers", "The Haunting of Bly Manor" and "Carnival Row".
Date
Fri 11.3.2022, 19:00

Fri 11.3.2022, 19:00

HAU4
An event by HAU Hebbel am Ufer. In cooperation with Edition Nautilus.